Audrey Roloff annoys Little People, Big World viewers after she tries to promote conspiracy theories about the United States government.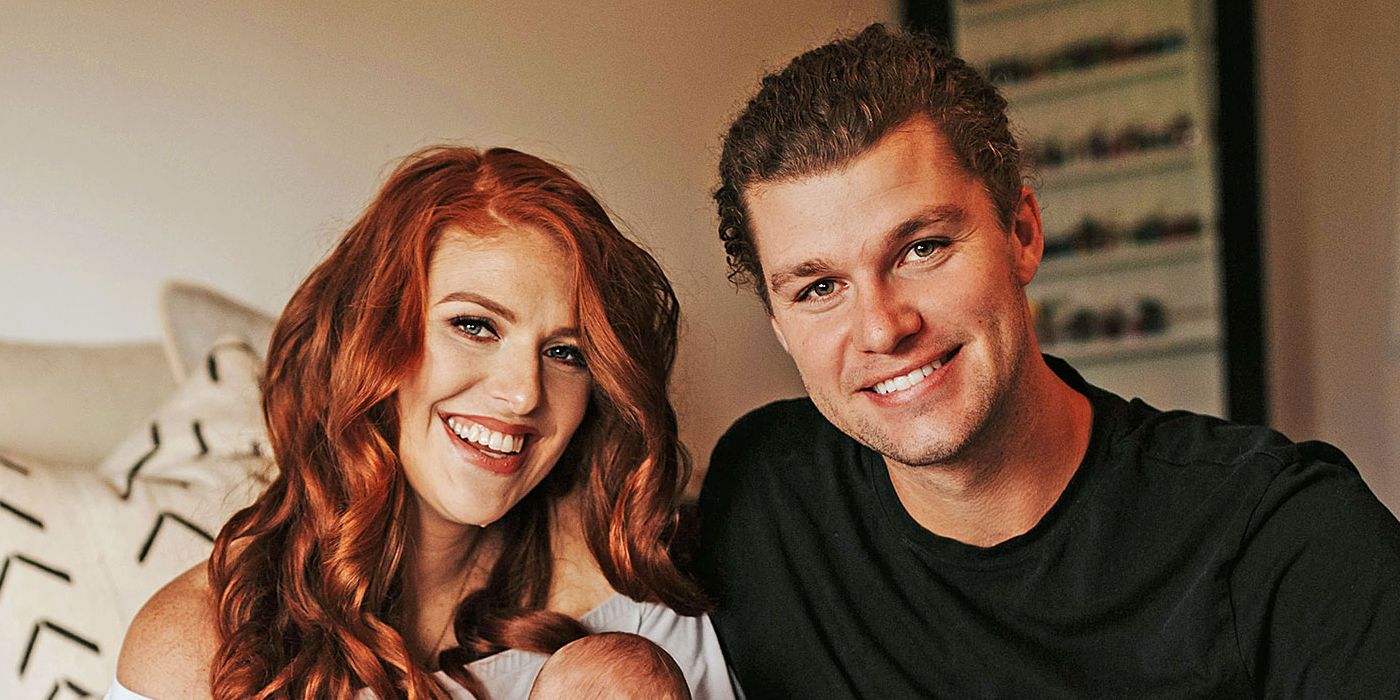 Audrey Roloff is again under attack from Little People, Big World fans who felt her conspiracy theory she posted online crossed a line. The mother of three has never tried to hide that she doesn't like how the government is currently being run. Audrey has stated she is against abortion, any mask mandates and feels more people should follow the Bible.
The former star of Little People, Big World revealed just how far down the rabbit hole her beliefs go after posting a meme that questioned a secret government agenda. Followers took to Reddit to examine Audrey's latest post, with Panv133 writing, "Poor Auj, she's gotta fight the government's hidden agenda PLUS do everything else, while Jeremy plays in the field." Audrey once again complained about being a mother in a society that doesn't work for her.
Related: Funniest Reactions To The New Little People, Big World Trailer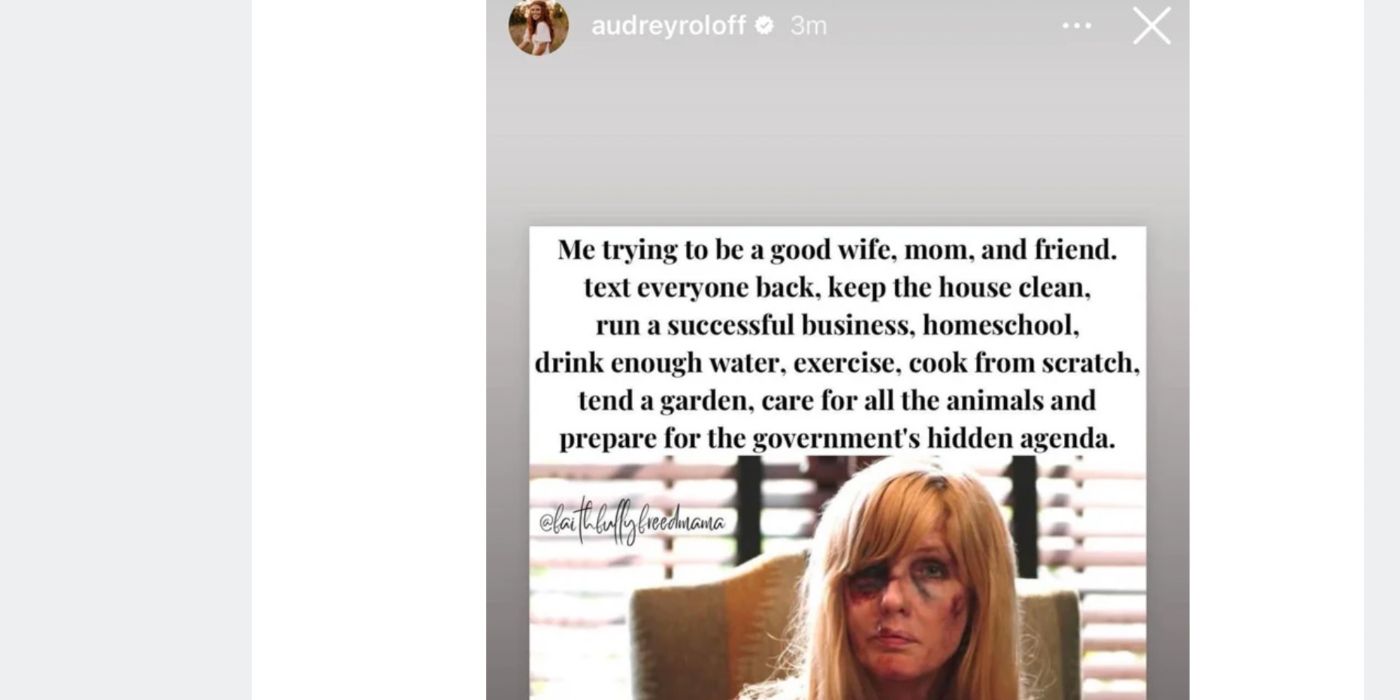 LPBW's Audrey Roloff Shares Conspiracy Theories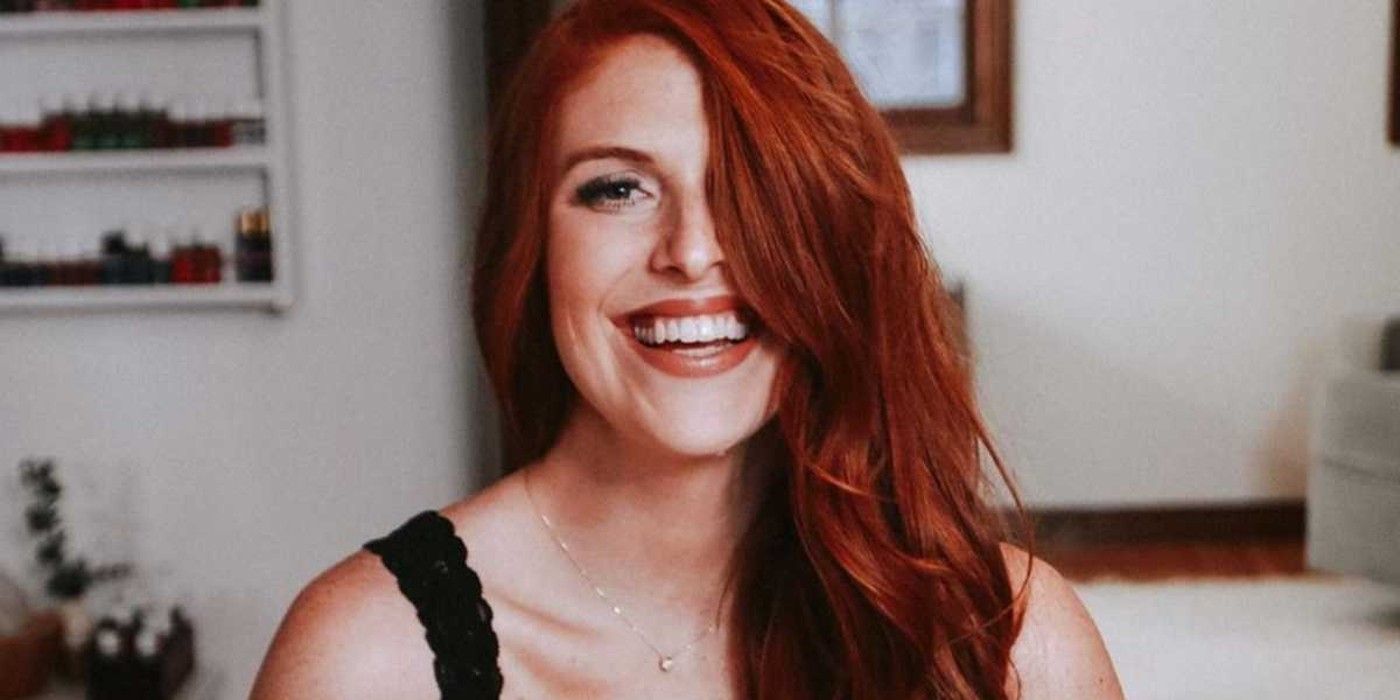 Audrey pulled the meme from an account she follows, @faithfullyfreedmama, which is a conservative account that feels God should come first, then country. The account has multiple posts that question the U.S. government's integrity, rails against the COVID-19 pandemic and the World Health Organization's rules while also trying to come across as a concerned mother. Even though Audrey claims to be extremely busy, fans questioned where Jeremy was since he doesn't have a job. Many Reddit thread participants pointed out that all her work isn't keeping her from following right-wing conspiracy theories.
These types of accounts that Audrey happily promotes are very dangerous as it gives a voice to those who feel like-minded and who feel that the government is out to control them. Audrey has always considered herself a truth speaker and seems to align with this account's beliefs and thoughts. She has often preached the importance of religion in her life and even went as far as to note that Halloween was evil. It didn't go unmissed that the photo used was that of a beaten woman, with some wishing Audrey had made a judgment call before essentially advertising that she was being abused.
Little People, Big World fans are giving Audrey zero empathy from her plethora of narcissistic posts and instead continue to call out how out of touch the mother of three is. In the current post, Audrey's meme used Yellowstone's Beth Dutton as the subject, but the irony didn't go unnoticed as those who watch the Yellowstone know that Beth is an alcoholic woman who is not religious, can't cook, and has had an abortion. While Audrey may have felt she was making a grand statement with her ridiculous post, all fans wondered was how it matches Audrey and Jeremy's beliefs.
Little People, Big World airs Tuesdays at 9 p.m. EST on TLC.
More: Why Fans Think Little People, Big World Should Come To An End
Sources: Panv133/Reddit, @faithfullyfreedmama/Instagram